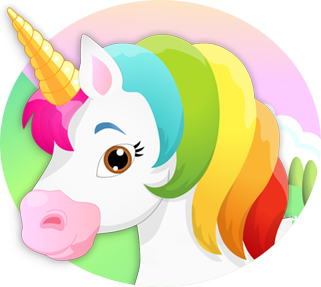 Princess Coloring Game is a set of free coloring pages for girls. Numerous fairy tale characters are waiting for you – fairies, princesses, sirens and cute animals.
Immerse yourself in the fairy tale world where courtiers and pageboys surround you. You can make their world prettier with depth and color. You will spend a great time and gain the satisfaction of creating something beautiful and unique. Coloring pages with princesses are an opportunity to develop both manual skills and children's imagination.
Screenshots: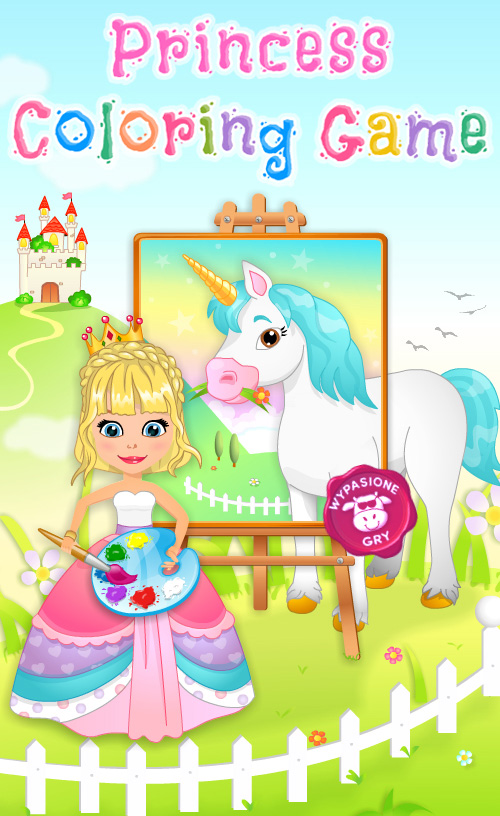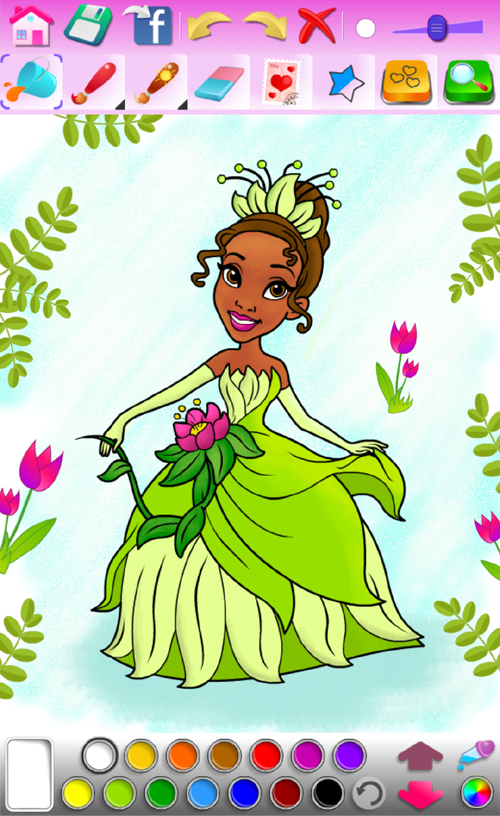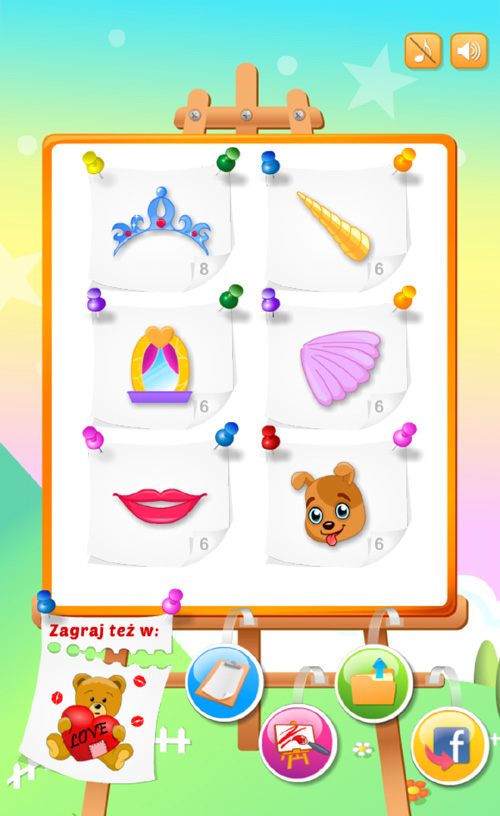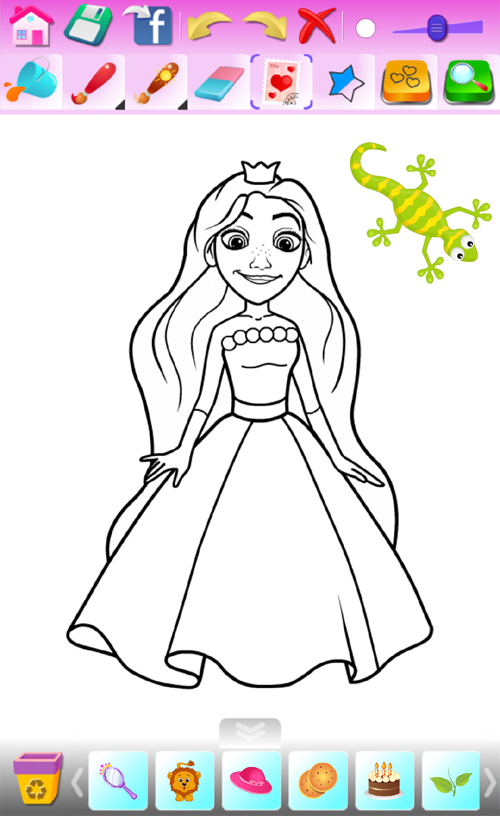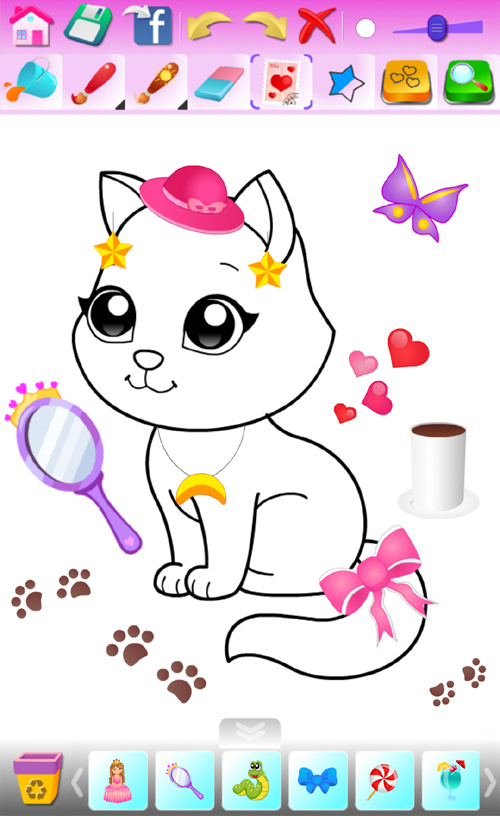 Painting tools
You can make your artistic visions come to life using a variety of painting tools that give you the opportunity to achieve a unique effect. You will feel as if you are really painting on paper. You can quickly fill entire areas using the fill bucket or use a crayon, marker or brush. Each stroke leaves a realistic, colorful mark. The color palette is extremely rich – not only a few basic colors, but countless shades that you can select freely. And when you want to slightly darken or lighten the selected fragment, the right tool will help you.
 Innovative gadgets
You can decorate each of your works using additional innovative gadgets. A large selection of stickers and patterns allows you to experiment, making the image even more beautiful. To make it easier for you to create, the stickers are grouped into the following categories:
– Animals and nature,
– Holidays and special occasions,
– Princess world,
– Decorations and accessories,
– Food.
 Creative and unique
Relax and create something new while spending time in the unique company of princes and courtiers. This is a place to meet characters from fairy tales known to all girls. Princesses wait for their knights in beautiful castles and palaces. Mermaids splash in the water discovering the charms of the underwater world. Beautiful fairies rest among flowers that beg to be colored with luscious colors. And if you love cute animals, they will be happy to play with you.
Features
If you make a mistake while coloring or you are dissatisfied with the choice of a pattern or sticker, you can always reverse your actions or erase the selected fragment and keep having fun. You can also clear the entire page and start the game all over again. So, do not be afraid to experiment and give these innovative solutions a try. If you want to take a closer look at something and refine a detail even more precisely, all you need to do is use the zoom tool.
There's more
If you want to stop playing, you can – without worrying about losing your current work. When you come back to the game, your picture will be waiting for you. You can also save your creations with the save feature and show them to your friends via email or Facebook.
Information
Content rating: PEGI 3
Android version: 4.1 and higher
Number of installations: over 1 000 000
Price: free, contains ads
Size: ~19MB
Download link: Google Play
Privacy Policy link: Privacy Policy